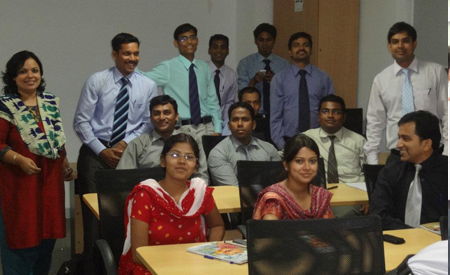 Spoken English or the lack of it, is the main cause of social and performance differentiation.
Communication has become an integral aspect in coping with the fast-paced living of this decade. English is not only one of the most spoken language but is also the official language of 53 countries and spoken by around 400 million people across the globe. It is the commonly accepted language of international communication and is a prerequisite for advancing your career. Education is essential in order to remain self-sufficient but learning English complements education and improves the quality of life. Speaking fluent English can grant you access to jobs that were previously out of your reach and can allow you to consider an international career.
Being able to speak English means that you can settle down in any country in the world without experiencing much of a language barrier. The ability to properly converse in English can open a world of opportunities and is hence an invaluable addition to your skillset.
Kesavadasapuram, Trivandrum – 695004
+91 94950 88044, +91 97451 10040
[email protected]
1033 Sobha Amethyst, Near Bearys Global Research Triangle Ardendale, Whitefield, Bangalore – 560067
+917022243604
[email protected]